THE NEW
STANDARD IN
REAL ESTATE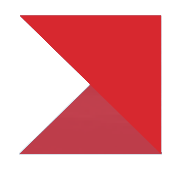 SELECT YOUR HOMES VALUE ON THE SLIDER
to find out how much you save! ... compared to 6%
On average our clients pay 1% for one of our full-service Brokers and 2.5% to the buying brokerage.
If Your Home Is Worth $150,000
You Save $3,750
SELLING YOUR HOME
Sell Your Home For Less
As your Full Service Discount Real Estate Brokerage we handle your entire transaction that means all paperwork, negotiations, appraisals, inspections, managing showings, sign in the yard, and MLS lockbox on the door. We do it ALL for only 1% !
BUYING A HOME
Search Homes For Sale in Multiple Markets
Finding and purchasing a home that will meet your needs is a significant and often stressful time. Our goal is to make this transition as smooth as possible. We are experts in the area, and once we learn what it is that you're looking for, finding your dream home is simple.
Save Thousands
Listing Your Home With 1% Lists
One Percent Lists lets you save thousands of dollars selling your home by eliminating the older marketing strategies which are less effective and implementing cutting edge marketing for real estate and maximizing modern marketing strategies all without losing the benefit of having an ACTIVE REALTOR in your corner.
$4 MILLION+
Saved to date for our clients
Cost of Living
When considering moving to a new city, the most important thing is to find out how much it will cost. What is Tacoma's cost-of-living index? These are just a few numbers to give an idea:
The average list price of homes in Tacoma is $219,950.

On average, a household can spend $128 a month on electricity.

An average water bill is $32 per month.

Curbside garbage pickup is an average of $20-$100.

Healthcare averages about $3600 per year.

The average cost of gas is $2.63 per gallon.